Chelsea boss Antonio Conte has revealed he planned on playing a 4-2-4 formation with the Blues this season before tweaking his system.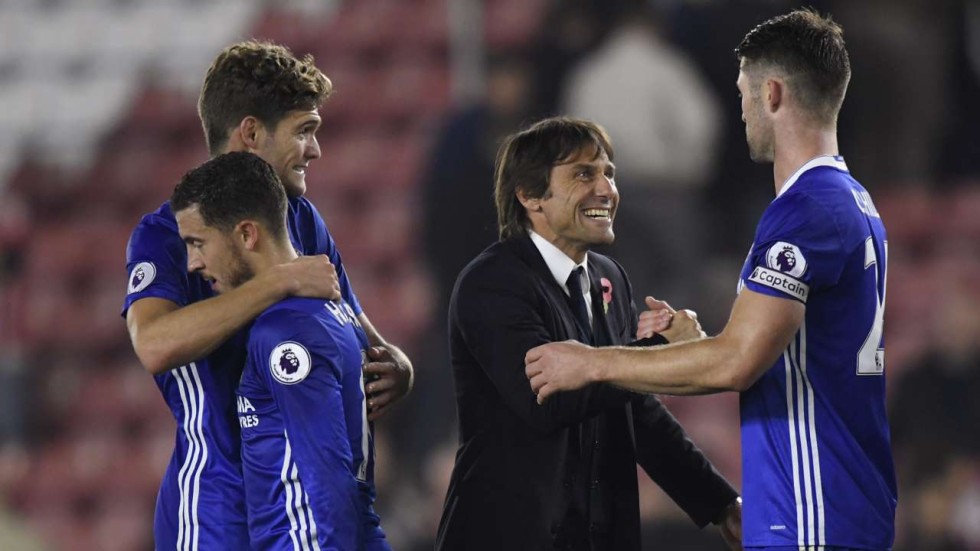 The 47-year-old opted for a 4-3-3 system in his early days at Stamford Bridge but a 3-0 humbling at the Emirates to Arsenal forced Conte into a rethink.
[pro_ad_display_adzone id="60438″]
The Italian decided to play a 3-4-3 formation and the Blues haven't conceded a league goal since September 24th after Conte's tweak.
Conte's side have also scored an astonishing 16 goals in five league games but the former Juventus boss has revealed he was intent on playing on an ultra-attacking 4-2-4 system with the club.
'In my mind I wanted to play with a 4-2-4,' Conte said.
'I wanted to start this way because when you have strong wingers, I like to play with two strikers very close. But then I changed.
'During pre-season, there was 4-2-4 and 3-4-3 because this squad could play these systems. I changed it to find more balance defensively and in offensive situations.'
The change in Chelsea's play has been clear to see but it took a drubbing against Arsene Wenger's Arsenal side for Conte to change his system and the Italian's revealed it was his side's poor defensive displays that convinced him.
'I was worried because we conceded a lot of goals in every game and conceded many chances and for this reason we changed it,' continued Conte.
'Usually when you lose, it's important to have a good idea and to change to improve and to explain why you had this defeat. Then I think together with the players we are working very hard and finding a new way to change the situation.'