Pastor Enoch Adeboye, general overseer of the Redeemed Christian Church of God (RCCG), visited Benue state on Friday to condole with the people over the deaths recorded during clashes between farmers and herdsmen.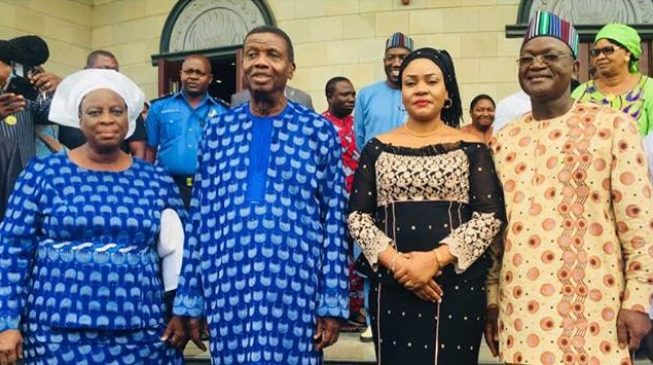 Over 100 people lost their lives this year alone.
Speaking in Makurdi, capital of the state, when he visited Samuel Ortom, the governor, in the company of Folu, his wife, Adeboye said he was moved to tears over the "mindless killings" of people.
Adeboye prayed for the people of the state, saying the state is very dear to his heart.
He said he did not visit the state before the President Muhammadu Buhari so that politicians would not read meaning into his action.
"I would have been here earlier but I was praying at home and was instructed by God not to come before the president," he said.
"Benue state is very very close to my heart, I had felt every pain you people felt and I wept when I saw you weeping.
"But of course no man of God will see a mass burial anywhere and not feel the pains of the people affected. We want these killings to stop. Happily, we know someone who can stop it, He is the Almighty God. He does not fail or compromise. He is the God of all. We will continue to call on Him to fight this battle and you can be assured that victory will be certain."
Ortom thanked the preacher for the visit. He also lamented the devastating effect of the killings.