I never felt out with Mourinho, I regret leaving Chelsea – Duff
Damien Duff has admitted to regretting leaving Chelsea for Newcastle United.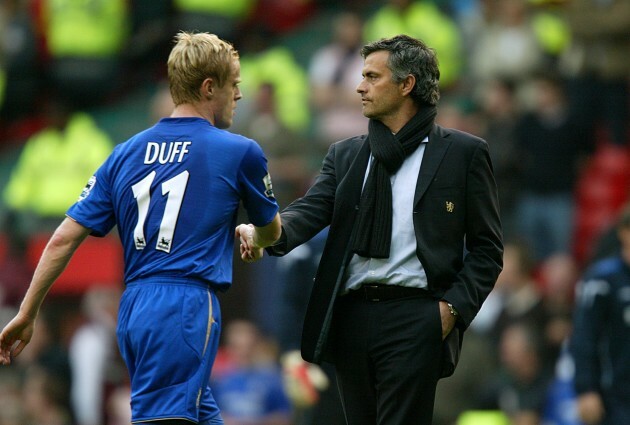 The Irishman departed Stamford Bridge to join the Magpies in the summer of 2006 having spent most of the second half of that season on the bench under Jose Mourinho because of injury worries.
[pro_ad_display_adzone id="60438″]
After winning two Premier League titles and the League Cup with the Blues, Duff tasted little success following his West London exit and acknowledges that he perhaps made the wrong choice to leave.
"Looking back now, did I make the wrong decision in leaving? Yes," he said in an interview with Chelsea TV.
"I remember speaking to the club about a new contract, I never had a falling out with Jose. I still loved it there but I just wanted to go and play football week in, week out.
"I made my decision, probably a rash decision, but it's something I stand by. I wish I'd stayed, I should have stayed.
"Chelsea is the only club where I was in pieces when I was leaving."