Alex Oxlade-Chamberlain happy at Arsenal but wants more playing time
Arsenal winger Alex Oxlade-Chamberlain says he will have to consider his future at the club at the end of the season if he can't get more playing time.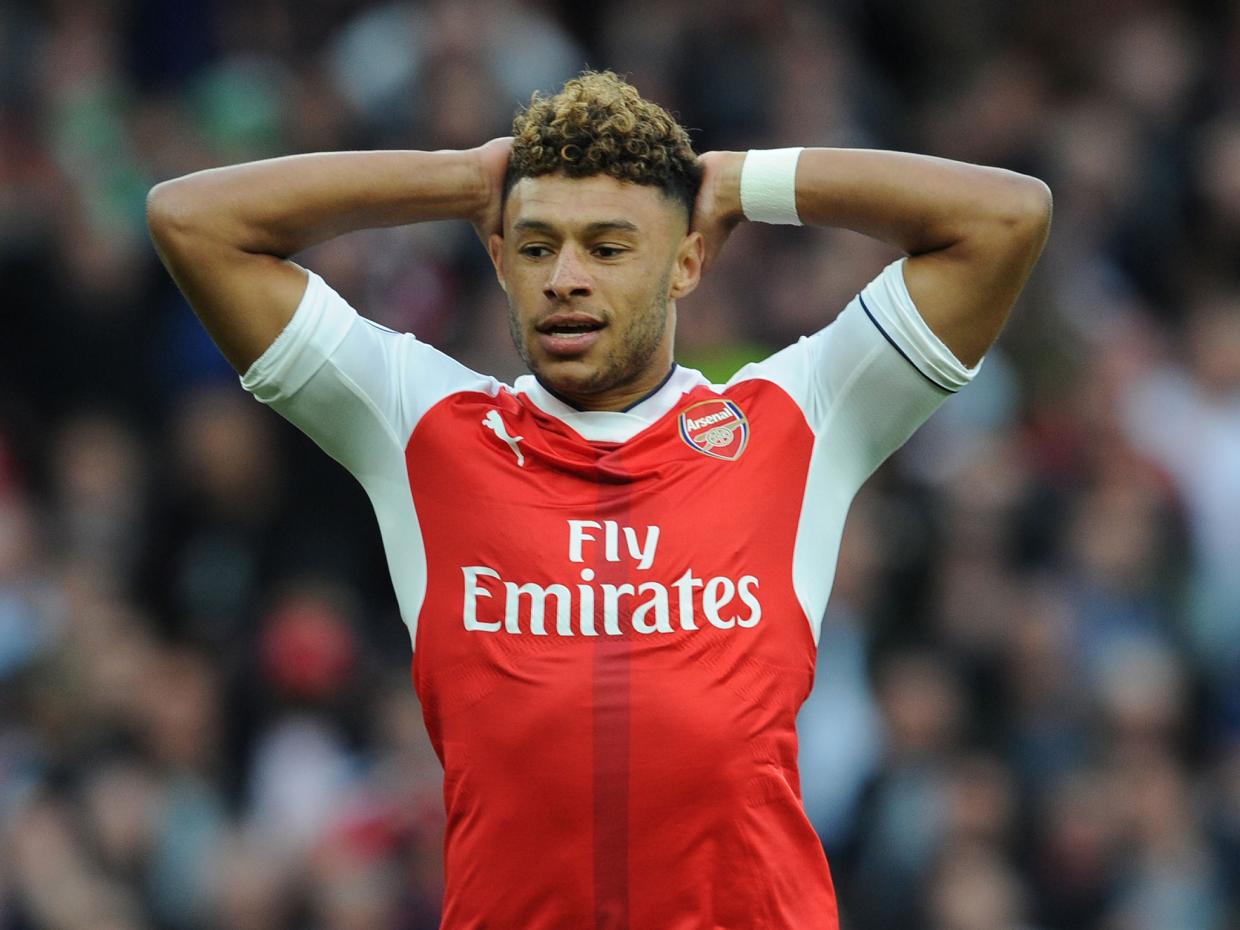 Oxlade-Chamberlain hasn't started any of Arsenal's last four games after falling behind Alex Iwobi in the pecking order. He came on as a substitute in the last three matches and helped create the last-gasp winner against Burnley before the international break.
[pro_ad_display_adzone id="60438″]
But while he has won back his place in the England squad, he was also an unused substitute in both World Cup qualifiers and acknowledged that he is growing frustrated with being on the bench.
"I'd be lying if I wasn't going to sit here and say that it has crossed my mind that I need more game time," Oxlade-Chamberlain told Sky Sports. "As a footballer, you want to play every game. Me being myself, I'm not happy when I'm not playing.
"There is going to come a time in my career, and I think I'm approaching that, when I do need to be getting more regular football. But my focus completely and utterly now is on playing for Arsenal and still trying to break into the team when I get the opportunity, and help out if I have to come off the bench."
Oxlade-Chamberlain joined the Gunners from Southampton in 2011 as a highly rated teenager, but the 23-year-old has struggled to secure a regular place in the team.
That has partly been because of injuries, but he has also seen a resurgent Theo Walcott restake his claim to the right-wing position this season while Iwobi has been preferred on the left after Alexis Sanchez was moved up front.
Oxlade-Chamberlain was linked with a move away from the Emirates this summer, but opted to stay and fight for his place. And while he said he remains committed to doing so, he admitted that he may have to re-evaluate his situation next summer.
"My sole aim for now is to help Arsenal and keep pushing myself to play in this team, because I love being at Arsenal. It's a great club, it's a great team and I've got a lot of faith in the team," he said. "So I just want to keep focusing on that.
"But there is that in my mind that I do want to get more game time. There comes a time in your career where you have to re-evaluate things and think, 'Is that going to be here or elsewhere?'
"I'm not there at the moment, I'm fully focused on this season, playing my part in that. When you get to the end of the season, just like managers do where they re-evaluate their team, players re-evaluate their personal situation, and I'll do that at the end of the season."