The inside story of how the big wigs in the Peoples Democratic Party (PDP), Senate President Bukola Saraki, Governor Aminu Tambuwal of Sokoto, Senator Rabiu Kwankwoso were deceived at the convention and how Alhaji Atiku Abubakar emerged through the conspiracy of Governor Nyesom Wike and Uche Secondus has been exposed.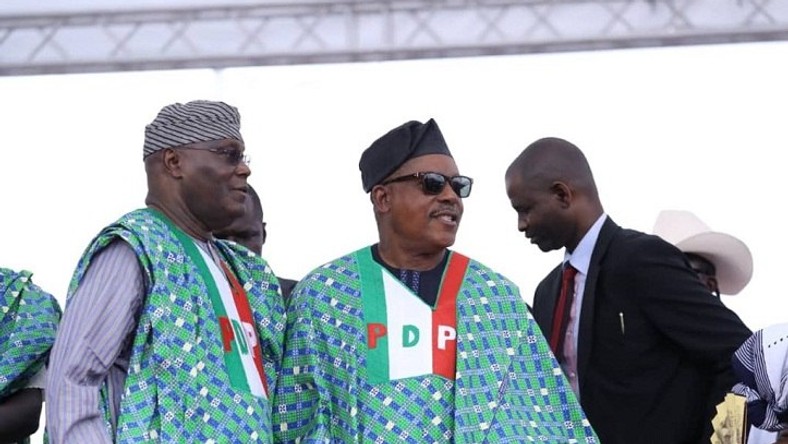 For a seat on the board of the N300 billion annual revenue earning Intels company belonging to Atiku, the PDP chairman and Wike ensured Atiku got the ticket.
Documents from Corporate Affairs Commission reveal the changes made and the timing.
The latest financial statements of Intels for the year 2017 show the board of directors as: Nasir Ado Bayero, Chairman; Prince Uche Secondus, Director; G. Volpi,Director; Andrea Caroll, Director. While Orlean Invest Holdings, the mother company which has Intels as subsidiary has on its board Atiku Abubakar. A. Carillo. G. Volpi. Gian Angelo Perrucci and D. Miskovic.
Throughout 2017, Atiku through Intels was funding PDP working with Secondus.
Intels Nigeria Limited, INL is owned by Atiku who has the largest share. INL is allowed to collect revenue on behalf of Nigerian Ports Authority.(NPA).
From 20 per cent it went up to 28 per cent. Intels later wanted their commission increased to 35 per cent but that was rejected by government.
Atiku raked in billions year in year out from 2010 when the 28 per cent deal was signed.
Atiku is now desperate to keep this sweet deal beyond 2020 when the deal expires.
Buhari with the introduction of Treasury Single Account and the revelation of the dubious adjustments will not renew Intels contract and Atiku knows.
Intels monopoly to collect all revenue on behalf of NPA is about to be broken forever by Buhari after the expiration in 2020.