Vice-President Yemi Osinbajo says everyone knows President Muhammadu Buhari is not an orator.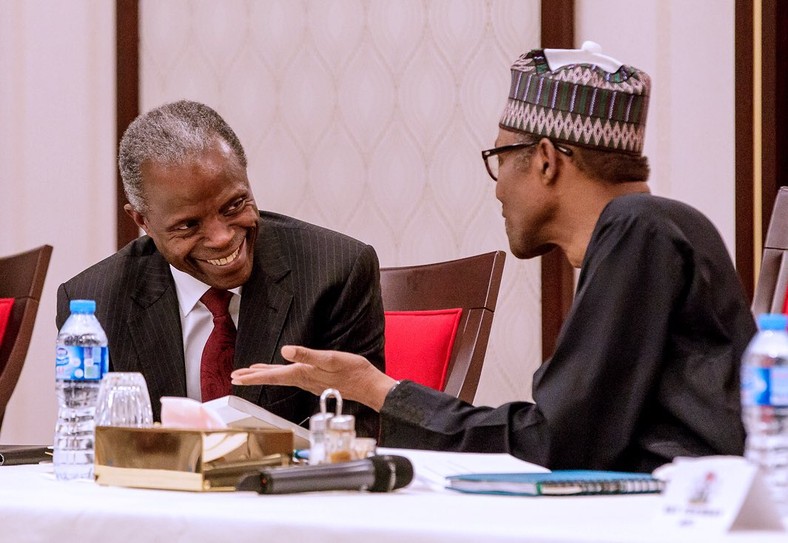 Speaking at the 11th Bola Tinubu Colloquium in Abuja on Thursday, Osinbajo said the president is just interested in getting things done.
"The president never claimed to be an orator. We all know he is not an orator… he is interested in getting things done," he said.
Osinbajo accused the Peoples Democratic Party (PDP) of frittering away the resources of the country but said the Buhari administration is setting the right pace.
He promised that the All Progressives Congress (APC) government will take Nigerians to where it promised them.
Osinbajo said the integrity of Buhari is an important "component in getting anywhere in our development plans."
"The honest leadership, leadership of integrity of our president, President Muhammadu Buhari is a very important component in getting anywhere in our development plans," Osinbajo said.
"I have said it before, Nigeria's main problem is not lack of ideas, especially with the leadership of the past is lack of integrity in leadership, corruption in particular and it is the reason we are finding it difficult to make any progress.
"That is why we earned $383 billion in four years – 2010 to 2014 – highest ever in the history of our Country and yet Lagos-Ibadan expressway not done. We cannot point to single major project."
While congratulating Tinubu on his 67th birthday, the vice-president said the political trajectory of the former governor of Lagos "only just began."
"Right from the days of being Lagos governor, he provided clarity of thought and rare vision in all aspects of life," he said.
"Once in a while, I think that history gives us who are gifted transformative leader and I believe that our country has been gifted by this transformative leader, Asiwaju Bola Ahmed Tinubu."